"...we were at a party and were told that Haniel's scent was so hauntingly beautiful as to make a man want to follow the woman wearing it anywhere she went. That about sums it up for Haniel Ange de Vénus!"
-Carrie See (children's photographer extraordinaire)
---
"Jumnah is a person of impressive integrity. She is genuinely committed to promote life in harmony with nature. Free of toxic chemicals, her perfumes and herbal beverages represent a return to old-world simplicity and wholesomeness."
-Milos Forman (The wittiest man I have ever met and twice Oscar-winning film director of Amadeus and One Flew Over the Cuckoo's Nest-- Leilihana AKA Jumnah)
---
"I cannot thank you enough for the rose lip balm. I was in persistent pain when I saw you at the Co-Op. It was even uncomfortable to part my lips to drink water. Within 2 days the severe symptoms were gone... in fact, I have attached before and after pictures of my lips just to prove how magical your product is."
-N. Rose
---
"I met you and your daughter at Co-Opportunity last Monday afternoon. You asked me to let you know what I think of your product. I bought only the Magic Cream. The ultimate test is does the product make my eyes tear or smart. The Magic Cream was like velvet on my skin, and my eyes are fine. I am going to go broke because I will have to buy all of your products now. I put the Magic Cream onto my naturally curly salt and pepper hair, and instantaneously my curls coiled into springy locks and gorgeous texture. You are into a deep level of love and healing. I loved reading your website, it is you, pure and honest in bringing love to the planet through the education of the flowers. I am a bit wordy, but just want to thank you, as it is hard to find great, healing products."
-N. Faith, Santa Monica
---
"I have tried so many things on the market through the years, and though various products seemed to work for a while, I found myself looking for the next thing. Being someone who is sensitive to colors, fragrances and the feel of a product, I frequently found myself unhappy with what I was using. When I listened to Jumnah's talk about her products, my initial response was, " here we go again," but her inner beauty, passion for what she does, her love of plants and nature touched me, so I chose initially to try two products. She told me that I needed to use a lentil size or less of the soap/cleanser to cleanse my face. I thought she was joking. However, to my surprise and delight, I found myself washing my face more often with greater enjoyment, pleasure and attentiveness. And true to her words, my enlarged pore began to decrease in size and I was able to tell how often to cleanse and how much moisturizer to put on. At first I thought the products would be greasy and she assured me that my skin would absorb them and I would know whether to apply more. I tend to be my own worst critic and as I am aging and look in the mirror, I tend to focus on the flaws, but since using her products, the feedback from my universe has been really precious. I have received so many compliments about how youthful and radiant my skin looks since beginning to use her skin care products. What a pleasure to have my universe reflect back to me my inner beauty shining through. Oh, and the rose intensive is amazing-my new favorite!
Over time, I have added new products from Jumnah's line, the gifts being that there are so few products needed and the cost to use ratio is the best (literally a lentil size is sufficient to cleanse and lubricate the face and neck) hence, the amount I am spending on skin care for the value received has significantly decreased. I am one happy camper."
-Jean G., Santa Monica
---
"What a pleasure to meet you both! I am IN LOVE with your Magic Cream... and the lip balms. Super High quality goods ♥ Thank you beauties."
-Isabelle (via our Facebook page)

---
"I discovered this cream by accident, and since I never use any cleansers, toners, moisturizers, or other products on my face, I didn't expect much.

But I live in Los Angeles (which is a desert), and in the winter my skin gets dry. Plus, I'm on the other side of 50 now and I started to see the first tiny wrinkles around my eyes.

I tried the Magic Cream. You only use a tiny amount and it immediately is absorbed into the skin. It smells divine, but not too strong.

I know it's hard to believe but within a couple of days I noticed those new wrinkles were going away. Is that even possible? I kept using it, and not only are the eye wrinkles gone, but so are the much deeper "laugh lines."

I have given a jar of this to every one of my friends, and they all adore it.

Everything about this product is good: It's made by A Human Being, it's all-natural and has no chemicals, it comes in GLASS. Plus the price is Very reasonable and you use so little that it lasts a long time.

Thank you again for such a great product, and for being such nice ladies!"
-Ruth
---
"Hi Leilihana and Binah,
Back in the middle of February, I met you at the Co-op in Santa Monica and you gave me samples of your wonderful products. I also bought your Rose Water spray. I just wanted to let you know when the samples ran out, I bought the Magic Cream and my skin looks great. For the first time in a few years, I am getting compliments on my skin. I tell everyone about your products and will continue to use them. I still can't seem to use them under makeup and I still feel I need a little makeup, but using it every night has made a huge difference. My skin doesn't look dry and most of the wrinkles are gone.
I am so glad I ran into you at the store. I never would have noticed your products otherwise. I know at least two other people will be buying them and I will keep telling people about them.
Thanks for making such wonderful products."
-D., Santa Monica
---
"Hi there,
I just wanted to let you ladies know that I used your Magic Soap to shave my face the other day. Usually shaving really irritates my skin and I find it difficult to get a close shave. However, I was happily surprised to have a wonderful, close shave with no irritation during or afterwards. After rinsing, my face was really soft and smooth!
I'm really glad I couldn't find my regular soap and opted to use my wife's Magic Soap. Awesome product!"
-Ray O., Ojai
---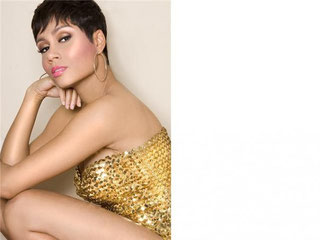 Hello!
I usually don't write testimonials. But I had to take the time to say a few things about Lalila Beauty! I'm a former Miss Los Angeles County and somewhat of a product junkie. I am always looking for a good moisturizer and facial mist. I am so happy to say that I don't have to look any longer! The very first night I tried the Magic Cream, the next morning my skin was super soft! Not only did my skin feel soft, my skin just looked better overall. I love Rose water sprays and I have tried many of them through the years. I sprayed the Lalila Beauty Rose water spray in the store and couldn't wait to go back to purchase it. My face had a glow! I have also tried the Coconut Magic and the Aloe Coconut Magic creams and I love them both as well. I just purchased the Magic Soap and it did not break me out. After one night of use, the small break out I had was cleared up by the next morning! I can't say enough about these products. I am a customer for life. To top off the fact that I have found some great products, the owners are nothing short of Amazing! This Mother-Daughter duo are knowledgeable, more than helpful and undeniably Beautiful! I'm so glad I met them and were introduced to their line. I look forward to trying everything they have.
:O) Thank you!
-Karen Marie, Santa Monica
---
I am a nurse, holistic health coach, and mother of three. It has become my life's quest to end my reliance on toxic products and to help others do the same. I serve my family only organic food, use only eco-friendly cleaning products, and take the time to sift through the personal care products on the market to find those that are devoid of harmful chemicals.
Our environment is filled with toxins. Many of those we cannot escape, but we can be discerning about what we put in and on our bodies. I know Leilihana and Binah personally and adore them because they are beautiful inside and out. Their most precious gift to me has been their line of beauty products.
I use almost every one of their skin care products. They have transformed my skin, and feel wonderful!! The Essential Mouthwash feels so much better than any dye-tainted mouthwash on the market, and the Ozone Blend helped ease my suffering when I had a horrible cold. My new favorite product is the Beach Tar Removal Goop (and all purpose salve). My kids had been suffering for weeks through the horrible itch-scratch cycle caused by bug bites. They couldn't fall asleep at night because of the incessant itching and began each morning scratching. I tried every natural product and even steroid creams didn't work. After one application of Goop, my daughter stopped itching, and it never started up again! I couldn't believe it!
All this and no toxins!?! But that isn't even the best part. As Leilihana has taught me, the flower oils are a magical, healing gift from our Earth, not from a lab. And that is a beautiful thing!
Thank you both so much!
-Shelley Hurguy, RN, MSN, CRNA, CHHC
Certified Holistic Health Practitioner, Ventura
---